What is GetResponse?
GetResponse is one of the most well-known providers of email marketing services, and thanks to its affiliate program, anyone may profit from introducing new clients to the company. But is the program worthwhile? Can you get a respectable income by introducing new clients to GetResponse? Read all about GetResponse Affiliate program Review – Everything You NEED To Know.
This post is for you if you're interested in affiliate marketing and are thinking about signing up for the GetResponse affiliate network. Before deciding to sign up as one of GetResponse's affiliates, it will cover all the information you require regarding their affiliate programs in order to enable you to make an informed choice. Go on reading!
GetResponse Affiliate program Review – Everything You NEED To Know
You have two choices in the GetResponse affiliate program: you can choose to receive a $100 one-time compensation for each transaction, or you can choose to receive 33% of each sale, including recurring monthly payments. You will receive free promotional materials, and cookies can last up to 120 days.
GetResponse features two affiliate programs because of the rich returns in affiliate marketing, which is still on the rise. You may sign up for GetResponse affiliate programs through Commission Junction or directly through GetResponse.
Aside from other things, deciding whether to join CJ's affiliate programs or its self-hosted program heavily depends on personal desire. Here is a summary of the key information.
Official website: https://getresponse.com
Cost Per Sale (CPS): Cost Per Action
Commissions: $100 in one-time commissions or 33% in recurring commissions.
Cookies last about 120 days.
Payment Minimum: $50
Bank account and PayPal as payment options
Why Join the GetResponse Affiliate Program?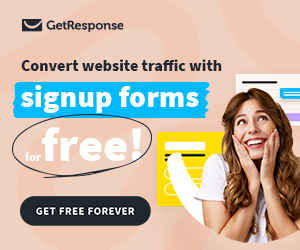 You Can Join Easily
It can be tough to sign up for many affiliate programs. A few people will need to initially examine your website and assess whether you receive enough monthly visitors to generate a steady flow of sales. People will be curious about how many people are on your email list.
However, GetResponse makes it incredibly simple to sign up for its affiliate program. When you click on the confirmation email they provide you, all you have to do is complete a simple form (which includes your website URL but not how many visitors it receives) to get started.
The fact that they force brand-new customers onto the free plan is not something I particularly like. You cannot immediately sign up for the premium plan. A free plan must first be created before you may upgrade. This is not advantageous for you as an affiliate.
Related article : Best Affiliate Programs To Join Without Website (Updated) | Beginners Friendly
They Maintain a Reliable Cookie Expiration Timeline
Although it is not the longest cookie expiration date available, 120 days is still quite long. 120 days is still quite generous, even though the most generous affiliate networks give you lifetime cookies or cookies that last at least 180 or 360 days. After all, the majority of affiliate programs use cookies with a 30- or 60-day expiration period.
In case you didn't know, cookies are tiny bits of information that websites employ to keep tabs on their visitors. GetResponse will give you credit for a sale even if a referral hits your link one day but doesn't make a purchase until three months later if your affiliate cookies are valid for 120 days.
This is significant since not everyone will buy from GetResponse right away, but if you were the one to recommend them to the service, you should be given credit for it.
It has many useful tools
GetResponse gives you access to free marketing tools and services to assist you in reaching out to potential customers. It is advised that you generate your advertising material using these tools. This is due to GetResponse's attractive advertising content, which was produced with a low focus on conversions. Among these resources are banners (which are available in a number of languages, such as Spanish, English, German, and Polish), movies, text advertisements, logos, email ads, infographics, and signatures. GetResponse will become more acquainted to your potential clients thanks to all of these tools.
They offer great commissions
 GetResponse offers a $100 commission reward program in addition to a reasonably generous commission of 33% for the recurring plan. You are free to select the one you prefer. You ought to choose the 33% adding commission if you are certain that you can get more recommendations.
Easy-to-use dashboard
The GetResponse dashboard is really straightforward and easy to navigate. Your statistics will be immediately captured in a snapshot. Pending payments, unpaid recommendations, paid referrals, and link hits are among these statistics. If you want detailed information on your account, you can look at the statistics pages.
Recommended also : Fiverr Affiliate Program Reviews-Best ways to Earn
Downsides of the GetResponse Affiliate Program
Delay in bounty program payouts
Limited payout options
promotion is fiercely competitive
How To Promote GetResponse Affiliate program Strategically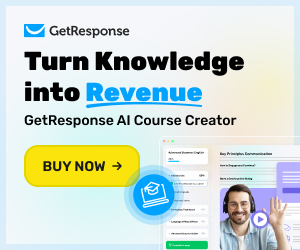 If you want to make money with your affiliate links, just like with any other affiliate marketing program, you must advertise them.
Thank goodness, GetResponse has some of the most cutting-edge marketing solutions available. One of the greatest places to start is with email marketing, which will work best if you use GetResponse.
Here are a few tactics you can use to attract prospects to your sales funnel.
Advertising Using Display Banners

Additionally, GetResponse offers a variety of regularly updated marketing tools, such as banner advertising, which you can insert into published content or sidebars. These banners can be displayed to entice potential customers to click.
Blog posts for GetResponse promotion

Another great tactic that is successful for many affiliate marketers is publishing top-notch articles on your website. You will need a specialty website for blogging to be effective for you and to assist in directing traffic to your links.
You can easily and for free attract targeted traffic to a niche blog. All you require is top-notch content. When writing, consider interesting subjects like:
Here are some content ideas you can write to promote GetResponse Affiliate Program.
Using video marketing to advertise GetResponse
You already have everything you need to drive traffic to your affiliate links if you have a YouTube channel. It's interesting to note that YouTube videos can appear in traditional search results.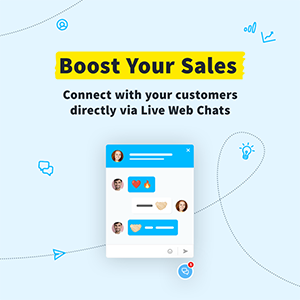 Utilizing social media marketing to promote
Social media is one of the most useful resources for affiliate marketing because of its millions of users. There are other platforms than Facebook, such as Twitter, Instagram, Pinterest, LinkedIn, and TikTok, yet many markets prefer Facebook.
Recall the 60:20 guideline because social media sites are designed for interacting with others. Social networking networks are appealing since you don't have to post lengthy paragraphs. It works best to write brief but dense pieces. 
In order to attract a large audience, you can also offer captivating videos. Reaching potential customers and advertising GetResponse services shouldn't be difficult. In addition to the obvious methods of promoting your affiliate links, you might want to try other techniques like influencer marketing and taking part in relevant online debates.
Wrapping it up about GetResponse Affiliate program Review – Everything You NEED To Know
Affiliate marketing is not a get-rich-quick scheme, though it is important to remember that nothing happens overnight. However, if you use the appropriate techniques, you can absolutely use the software to earn $1,000 per month (or $1000 per month).
Thanks for reading my GetResponse affiliate review. Please leave a remark if you have any queries or ideas to share with me and the community.